Gulf Shores & Orange Beach Condo Rentals & Sales
Contact Bella Beach Properties at 251-981-2431 or send us an

 Email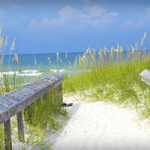 Bella Beach Properties customer service center is conveniently located in the heart of Orange Beach across from Surf Style and next door to Opal Condominium. We invite you stop by.
Physical Address: 25042 Perdido Beach Blvd, Orange Beach, AL 36561
Mailing Address: PO Box 1588, Orange Beach, AL 36561
Phone: 251-981-2431
Fax: 888-981-2431
Email:  info@bellabeachproperties.com
Taylor grew up in Gadsden, Alabama and vacationed on the Alabama Gulf Coast all of his life, spending most either with dad on the old Gulf State Park Pier or with mom on the beach . Soon after graduating from Auburn University in 2002 with a degree in Marketing and Finance, he became a licensed real estate broker in AL, FL, TN, and MS. He moved to the area in 2005 while working for a national real estate auction firm, where he was responsible for business development and marketing for the region, resulting in over 500 closed transactions. In his spare time, Taylor enjoys fishing, golf, beachin', college football, and listening to local musicians. "An opportunity in Real Estate brought me here while the beautiful white beaches, excellent fishing, and laid-back southern beach flavor made it impossible to leave."
Mary was raised in the colorful Acadia Parish of Louisiana and earned a degree in Business Management from The University of Louisiana at Lafayette. In 1999 she moved to the Alabama Gulf Coast to put her degree and love of hospitality to use. She brings nearly 15 years of customer service and property management skills to Bella Beach Properties. Mary values the special beauty of the white quartz Alabama beaches, the warm tropical weather, and the family oriented nature of this region. "I am fortunate to be able to work in a profession that I love just steps away from the most beautiful beaches and I am beyond blessed to share my life and live in this paradise with my husband, Brent, and toddler son, Samuel."
Daphne is a true local having lived along the Gulf Coast in Orange Beach & Gulf Shores for over 30 years. She is a go-getter and her upbeat personality, and positive attitude are infectious. Working in the title industry for 20 years in Baldwin County, she is an expert in researching property and owner data. She spent years working for one of the area's largest condominium developers where she handled contracts and title work. Daphne sets herself apart and adds value to a transaction by having a complete understanding of all that is required to successfully buy or sell a coastal property. After a long day showing property, Daphne likes to relax and unwind with a glass of wine on the balcony of her condo overlooking Wolf Bay. "I want all of my clients to have a fun, pleasurable buying experience and see just how easy it can be to own a piece of Paradise." Whether buying or selling, let Daphne Day put her motivation, area expertise, and knowledge of the real estate industry to work for you.